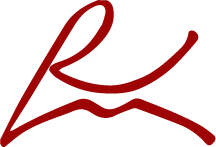 Romantic Jazz Classics
"A sultry stylist"
— June Sawyers, The Chicago Tribune
Artist Bio
Roberta Miles is a romantic who sings jazz. A Chicago native, she's been performing in the Chicago Jazz scene for over 20 years. Miles has performed at legendary jazz clubs such as the Gaslight club, the Moosehead Lounge and Pop's for Champagne, Palmer House, Orchestra Hall, and The Chicago Cultural Center.
Her love and knowledge of the great American composers deepens her interpretation of the standards. Her performances feature songs by composers such as Cole Porter, George Gershwin, Harold Arlen, Jerome Kern and Frank Loesser.
Roberta was trained as an opera singer. She began her professional jazz career when she was hired to sing at Club Mon, a glamorous Japanese nightclub on the third floor of Chicago's Playboy Club. Her set of popular Japanese hits (which she sang phonetically) was interspersed with American jazz classics. It didn't take long for her to get hooked – she switched her focus from opera to jazz, and never looked back.
"A sultry stylist"
— June Sawyers, The Chicago Tribune
Miles recorded her album, Body and Soul, with producer Dean Rolando. She has worked with some of Chicago's most talented jazz musicians – artists such as Bob Moreen, Jim Cox, Neal Seroka and Charles McFarlan.
Miles engages familiar lyrics to speak something new – both to you and with you – to soothe, and sometimes taunt.
"I just sing all the old standards—but they're all love songs. And that's what I want to communicate," says Miles.
A regular at famous jazz haunts in Chicagoland, Roberta Miles is known for her "smooth cool jazz" – Judy Heverdejs, Chicago Tribune.
Available for both concert programming and long-term bookings, Roberta Miles' mesmerizing sound invites customers to linger just a while longer as she adds a sultry and appealing ambiance to cocktails, dinner and conversation.
Book Roberta Miles at miles.roberta@gmail.com or 773-465-5055 and experience firsthand your financial and her audience-pleasing results.
Past Performances Include:
• Chicago Cultural Center
• Orchestra Hall
• Medinah Country Club
• Mountparnasse, Naperville
• Andy's Jazz Club
• Moosehead Lounge
• Pop's for Champagne
• Maple Tree Inn
• Berghoff's Brewery
• 95th Club, John Hancock
• Tickertape Restaurant
• The Main Brace, Lincolnshire Marriott
• Philander's Oak Park
• The Bulls
• The Prop Thtr
• The Pump Room
• Milt Trenier's
• My Place For?
• Gentry of Chicago
• Chicago Hilton & Towers
• Gaslight Club
• University Club
• Orrington Hotel
• Windows
• North Shore Hilton
• Forge Club
• Cryano's
• Century Theater
• Chambers
• Ai Japanese Restaurant and Lounge
• The Metropole Room, Fairmont Hotel
• Taste of Chicago WNUA Stage
• The Palmer House
• Gathering of Outrageous Souls NMSS Benefit
• Elmhurst Park District
• Homewood Public Library
• Lincolnwood Public Library
• Morton Grove Public Library
• Naperville Public Library
• Niles Public Library
• Plainfield Library
• Prospect Heights Public Library
• The Merion
• Council for Jewish Elderly
• Holly Court Terrace
• HCR Manor Care
• Oak Park Arms
Press Kit
Press Kit includes artist bio and gig list Word documents and a high resolution headshot.
Download ZIP
[my_calendar format="list" time="month"]